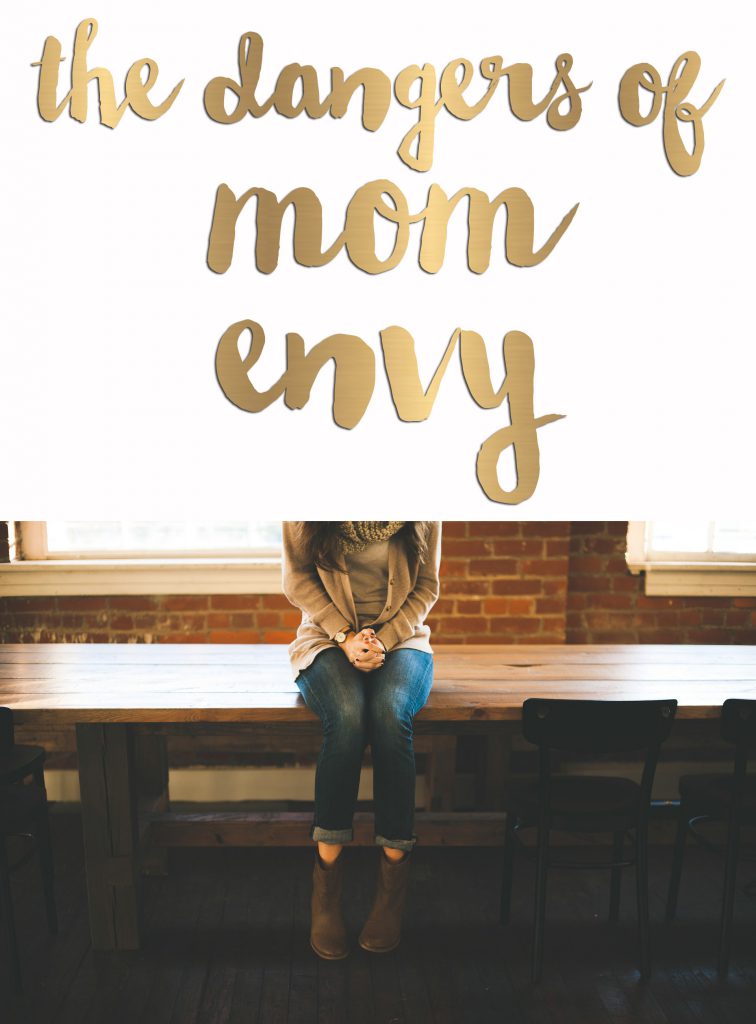 The "Glamorous Mom"
We all know the moms I'm talking about: thin and beautiful, skinny jeans that fit just right, hair that looks like they just left the salon for a professional blow-out, fashionable shoes, and an outfit that's smart and put-together.  They breeze by you at a community or school event, at church, or even at the supermarket; latte in one hand and pushing a fancy stroller or holding a cute, well behaved baby on their hip with the other. You walk by and think "why isn't that me?" Or at least I do. Right now, my idea of "getting dressed" is taking off my old sleep t-shirt and changing into leggings and a clean t shirt. I can't even remember the last time I put on full makeup, and my hair is nearly never fixed.
Before I had kids, I used to be that "glamorous," as I call it. I used to have a career, put a cute, professional, and fashionable outfit on every morning. I used to obsess over whether my shoes complimented the outfit and spend my morning primping, fixing my hair and makeup. I felt good about myself, and looking professional at work was part of my job. Could I still do that now? Sure, if I wanted to make that a priority, I probably could. I would probably feel a bit better about myself, too. But it seems silly when I often only leave the house once or twice a week, when baby's naptime schedules dominate my day.  If I do leave the house, it's usually just for a walk around the neighborhood to get baby to sleep in the stroller. The amazing thing about my new job is that my clientele, my babies, have the amazing unconditional love to think the same adoring thoughts of me no matter what I look like.
To those moms that do dress up and look glamorous all the time, you're amazing. I'm so impressed by you, and I often wish I could be like you. I think it's a great thing to spend time investing in yourself, which is something I definitely need to do more often. This is not to shed a negative light on the "glamorous moms," but rather to shine a light on my negative attitude about myself. In noticing the "glamorous moms," I don't just notice them, but look at them with the ugly face of envy. I find myself comparing myself to these women, wishing to be like them. Not celebrating another woman's beauty and grace, but instead stealing from the joy of my day by focusing on my own flaws. I end up looking at them with sadness, longing for a piece of my life that is absent right now.
I still had 15 pounds of baby weight left to lose when I found out I was pregnant with our second, when my first was only 5 months old. I struggle with the way I look; my body has changed so much since bringing this beautiful gift into the world. I already have serious insecurities about my body, and comparing myself to other women just makes it worse. I know that it's irrational to compare myself to celebrities like a teenager might do, but I still am so very guilty of doing that to women I see in my own home town. Not only did I find myself comparing myself and focusing on my flaws when out and about, I found myself doing it every time I picked up my phone and clicked on social media as well. Online it can be even worse, as everyone puts their best face forward in what they choose to post, which is why I haven't posted a picture of myself on facebook since my baby's professional newborn photos. I know I'm not the only one who lets feelings of comparison steal their joy when looking at the seemingly perfect lives of others on social media.
Last week my husband and I won tickets to a college football game. We left the baby with a sitter and had a great time out. At the game, I kept seeing all these moms I call "glamorous moms" and pointing them out to my husband, with their thin frames and distressed skinny jeans and all the jewelry, toting their gorgeous babies. That day I had chosen to dress comfy and cool in oversized shorts, a t shirt and ponytail with a stain on my belly where I had spilled my breakfast, and I was feeling insecure as ever, comparing myself to those women. A few days later, I'm pushing my baby in the stroller outside in athletic shorts and a baseball cap to cover my messy hair, and my husband gets home from work. He sees me and out of the blue says, "What are you talking about, babe?  You look like one of those glamorous moms right now." To which I tell him he's crazy and start pointing out all my flaws, how much weight I've gained, and how I haven't even been able to fit into any of the nice clothes I used to wear to work in years.
And then it hits me; we have a baby. We're having another baby. I have GOT to start monitoring what I say and how that will affect my children. I don't want my baby growing up hearing his mother constantly talking down about herself and her physical appearance. I don't want my son to learn to notice women only for their physical appearance and to get into the habit of noticing a woman for her flaws. I want my son to see me as a confident woman who is more concerned with her character and the character and heart of other people rather than their looks. I broke into tears thinking about how sorry I would be if I continued this mindset and discourse of comparison and self-doubt and ended up engraining it into my children.
The truth of the matter is that I can't do it all. No mom can. We all have to make sacrifices and make choices on what we make our priorities. I have chosen, in this season of life, to let being a "glamorous mom" fall by the wayside.  But I now realize how important it is for me that I take the time to prioritize a change in my heart to become self-content- a change to stop comparing myself to other moms- a change to stop envy from stealing the joy and beauty in my life- a change to become an example of confidence and character for my children, and ultimately, a change for a happier mindset.
Sincerely,
Catie